Youth Ocean Workshop
World Ocean Day
30×30 Goals
School Workshops
Welcome
I believe youth are capable of great brilliance, creativity and are wired for energetic action. This year, we embark on our World Ocean Day 30×30 Goal Workshops to shine a spotlight on the need to rethink our relationship with the natural world and build a more sustainable future. Our title theme of 'Be Kind to the Environment' is a collaboration with The Good Human Factory's Cooper Chapman and supported by
'Dive Into Clean Oceans' Olympic diver Sam Fricker.
I am thrilled to be presenting these workshops to Regional New South Wales Schools. The Office of NSW Regional Youth has contributed funding for this program to be made accessible to schools across rural NSW.
One Ocean. One Climate. One Future – Together!
Best,
Timothy Johnston
@timothyjohnston.artist www.youthoceancarnival.com @collaboroceans
COOPER CHAPMAN
'BE KIND TO THE ENVIRONMENT'
The 'Be Kind to the Environment' theme anchors our workshops and was created by The Good Human Factory's founder Cooper Chapman.
Cooper's central message underpins each 30×30 Goal. Cooper is from Narrabeen in New South Wales, Australia and has been a professional surfer for more than 10 years. The Good Human Factory is an organisation that inspires youth to become aware of and take care of their mental health as well as the natural environment around them. They provide young people with the tools to continually grow and thrive through shared positivity and connection.
Cooper's workshops have been well received by 40+ schools, over 20,000 students and 2,000 corporates since 2020.
@thegoodhumanfactory
'Lets connect and change the world together.'
SAM FRICKER
'DIVE INTO CLEAN OCEANS'
'Dive Into Clean Oceans' is Eco-Entrepreneur Sam Fricker's motto. In 2017, as a Year 10 student, Sam found that the natural stem of a wheat straw can be used as an sustainable alternative to single-use plastic straws and started his own innovative eco-business – 'Sam's Straws'. He is committed to seeing marine life and habitats protected from the harm of plastic pollution. Sam's environmental leadership saw him selected for the 2021-2022 World Ocean Day Youth Advisory Council. Sam gives his time voluntarily for a number of Australia's favourite Not-for-Profit organisations, some of which include Star Light Foundation, Clean-Up Australia and the Australian Olympic Committee Change-Makers Youth Forum.
Sam is an Olympic diver and social media sensation with 305 million monthly views on Youtube and 1.9 billion annual views across all social platforms. He uses his media platform to do good things.
@sam.fricker @sams.straws
'Every action big or small makes a difference.'
Key Objectives
Understanding our connection to the natural world is vital, now more than ever. Our workshops align with the United Nations 30×30 Goals, which aim to protect 30% of all land and ocean by 2030. Here are the central objectives of our program:
1. Educate and Strengthen Awareness:
Develop a deep understanding of the UN 30×30 Goals and the critical role they play in our future.
2. Promote Ocean & Climate Literacy:
Equip students with the knowledge to comprehend the importance of protecting our ocean and land as a way to combat climate change.
3. Foster Sustainability Projects:
Encourage youth to turn ideas into actions that align with our key themes such as 'Be Kind to the Environment'.
4. Inspire Through Role Models:
Connect students with trailblazers in environmental sustainability to create a call to action.
Pillar 1.
Biodiversity Nature Conservation
Pillar 2.
Plastic Pollution
Pillar 3.
High Marine Protection Zones
Pillar 4.
Climate Innovation
Pillar 1. Biodiversity Nature Conservation
Wildlife Nature Program
The biodiversity found within nature is critically important to maintain healthy ecosystems that provide us with essential things such as food security, nutrition and access to clean water. This Pillar explores how Ranger & Nature Programs can help protect and restore our unique Australian diversity to limit environmental damage while making changes to a more sustainable world.
Pillar 2. Plastic Pollution
Sustainability Solutions
In this Pillar, students will hear from speakers who have made a positive impact through sustainable & social impact solutions to help reduce plastic production, consumption and waste. Plastic and manufacturing pollution is an epidemic harming our land and ocean, choking marine life and creating stagnant landfill. Students will be inspired by the compelling actions of young change-makers.
Pillar 3. High Marine Protection Zones
Endangered Species
All life on earth comes from the ocean. The ocean is the world's largest ecosystem, essential to the supply of our oxygen. In this Pi llar, we see how High Marine Protection Zones enable nature's power to rejuvenate, replenish and rebuild itself. Students will learn first hand how to advocate for High Marine Protected areas which are critical to conserve species, biodiversity and to act as nurseries for a sustainable ocean future.
Pillar 4. Climate Innovation
Science, Technology and Innovation
Students will learn how the economic health of our nation is bound up with the health of our natural world. To achieve a low-carbon, climate-resilient transition, we need to value existing and emerging technologies in energy, industry, transport, food, agriculture and forestry systems to revive our oceans and our natural world.
SPEAKERS
On 30×30 Goals Workshops (Rotation)
KAL GLANZNIG
30×30 PANEL MODERATOR
Kal was awarded Environmental Citizen of the Year 2023 Sutherland Shire Council and is a sought after youth speaker in the environmental conservation space. Kal co-founded 'Plastic-Free Cronulla' in 2019 and this organisation helped to legislate bans of single-use plastics in NSW. His environmental leadership saw him appointed to the World Ocean Day, Youth Advisory Council 2021-2022. In 2022 he attended the United Nations Climate Change Conference as a delegate in Egypt.
SoPHIA SKARPARIS
PLASTIC POLLUTION
Sophia is a 20-year-old student with a bright passion for finding ways to reduce and eliminate plastic pollution and its impact on marine life. At 14 years old, Sophia collected nearly 12,000 handwritten signatures to ban single-use and heavy retail plastic bags in NSW. She presented the petition to the NSW Premier and it was tabled in Parliament in October 2018. Sophia has set the bar high as a young leader in conservation action and is passionate about mobilising youth to make a difference through practical opportunities in their local community.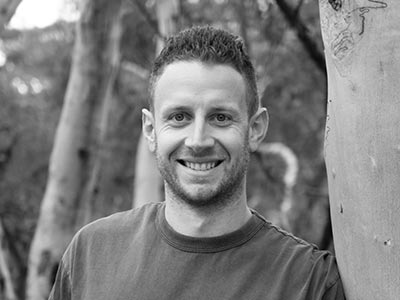 BEN DESSEN
BIODIVERSITY NATURE CONSERVATION
Ben Dessen is a wildlife advocate, pet expert, author and presenter. Ben can't remember a time when he wasn't fascinated by animals and the natural world. He has studied animal science and biology, forging a career helping animals in Australia and around the world. He has extensive, hands-on experience working with a wide variety of wildlife species ​and advocates for stronger protection of our native habitats. Ben calls a wildlife sanctuary home, where he cares for rescued native animals in Sydney, Australia. He enjoys bringing people into contact with animals to promote a strong conservation message.
BRYCE LIDDELL
CLIMATE INNOVATION
Bryce is a Bidjigal man from La Perouse and is a 3rd year Marine Science student at the University of New South Wales (UNSW). This compliments his role working with the Gamay Rangers whose focus is on protecting and restoring cultural knowledge, practices and sites to ensure future generations can continue to be connected to land and culture. Gamay is an indigenous word for Botany Bay.
Desmond Taylor
Warnman man
Desmond is a Warnman man from the Martu Lands in the Western Desert. Desmond was one of the last of the Martu born in the desert. The Martu are the last major Indigenous group in Australia to leave their traditional desert life. Desmond is a fluent speaker of many desert languages, including Warnman, Manyjilyjarra and Kartujarra. He is a member of the Indigenous Arts Panel of ArtsWA and has his and his collective family artworks in both Art Gallery of Western Australia and Museum of Contemporary Art Australia. He says, 'We have a Ranger Program, head office in Newman, but also have four different locations in communities – Parnngurr, Punmu, Kunawarritji in the Great Sandy Desert WA and one at Jigalong. Kanyirninpa Jukurrpa – means 'maintaining onto culture'.
VALERIE TAYLOR AM
HIGH MARINE PROTECTION
Valiere is an artist, conservationist, photographer and filmmaker, an inaugural member of the Diving-Hall-of-Fame. She is known all around the world for her extraordinary career for producing stunning marine documentaries with her late husband Ron Taylor. The Taylors captured all the live filmed shark sequences for the global phenomenon 'JAWS'. During many decades of filming, Valerie turned her focus to marine conservation and through her determined campaign efforts, she has prevented oil exploration in Ningaloo Marine Park, overturned mining rights on Coral Sea Islands, won protection for many places on the Great Barrier Reef before it was given World Heritage status. In 1986 Valerie received the highest honour in marine conservation being awarded the 'Order of the Golden Ark,' presented by his Royal highness, Prince Bernhard of the Netherlands.
TIMOTHY JOHNSTON
HIGH MARINE PROTECTION & MC
Tim is an Abstract and Contemporary Australian Artist, known for his ocean aerial and marine life artworks. Tim uses his artistic platform to bring attention to conservation and in 2021 he successfully curated an art installation for World Ocean Day on the Sails of the Sydney Opera House. Tim values youth led-conservation and gives his time freely to develop opportunities for emerging youth environmental
SARAH MCCUTCHEON
INTERVIEWER & MC
Sarah is passionate about empowering young people to become innovative thinkers and change agents. Sarah has over two decades working with a youth Not for Profit organisation and was Event Director of Stand Tall Australia with a 100,000 youth audience live streaming and 8,000 youth attending in person. Sarah is an experienced MC.
Craig Parry
AWARD WINNING NATURE PHOTOGRAPHER
Coming from humble beginnings, Craig Parry grew up in the picturesque Byron Bay, starting his love for ocean photography with just a disposable waterproof camera gifted by his parents at the young age of five. Focusing mainly upon marine and landscape imagery, and being a self-taught photographer, Craig's talent has led him to become a Sony Global Ambassador that travels the world to shoot for National Geographic, Discovery Channel and Travel Channel. In 2023 Vivid Sydney showcased Craig's marine photography in a specialised light show.